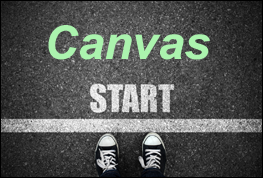 Get a Head Start!
Whether teaching online or on-campus, many PSC instructors use an online system called Canvas to support instruction and to deliver course resources to students. Canvas provides a means for students to check grades, receive important notices, participate in online discussions, and communicate with instructors quickly and efficiently. While Canvas is easy to use, PSC offers a free and very brief online orientation (in Canvas) designed specifically for students. As the fall semester is only a few months away now is the perfect time to get a head start. Experience Canvas before classes begin and be better prepared to focus on course content on the first day of class. For additional information about Canvas click here. To begin the Canvas orientation, click here. (Registration is not required.) For additional information about Canvas, or PSC eLearning in general, call 850-484-1238.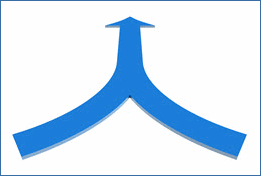 Try a Hybrid
Distance learning or traditional? If you are trying to decide which kind of course to take, don't worry — you can do both at the same time. In a Hybrid course, on-campus visits are reduced. Students come to campus part of the time and complete the remaining portion of the course online at home or at any other location with internet access. Hybrid courses offer an introduction to online learning and may help you decide if a fully online course might work for you in a subsequent semester. Hybrid courses are offered in most subject areas, and the ratio of on-campus time to online time varies from course to course. Be sure to check with the relevant academic department prior to registering. Questions? Please contact the eLearning Department today.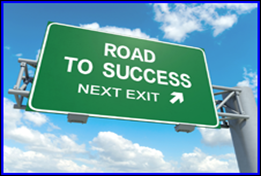 Online Success
Ten things you can do to ensure success in online learning: 1) Become familiar with your online classroom, Canvas. 2) Read your syllabus and consult it periodically. 3) Plan ahead, especially for things like arranging a proctor (if required). 4) Don't fall behind. 5) Technical issues? Don't wait — seek help immediately. 6) Talk to other students taking online courses. They have been in your shoes and may be in a position to offer helpful advice. 7) If you hit a bump in the road, contact your instructor as soon as possible. 8) Manage your time wisely. The semester will pass faster than you think. 9) Bookmark the eLearning website. Helpful information is located under the "Students" link. 10) Be proactive. Success depends on initiative and timely action.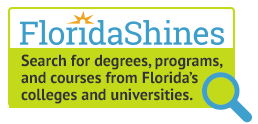 FloridaShines (Florida's Student Hub of Innovative Educational Services) is a service of the Florida Virtual Campus. FloridaShines works with the state's 40 colleges and universities and other partners to help you succeed in school and beyond. Whether you're in high school or college, or you're already working and ready to earn or complete your degree, FloridaShines can help.