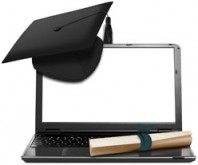 Online Programs Available at PSC
Pensacola State College offers eleven programs completely online:
Accounting Technology (AS)
Accounting Technology Management (CT)
Business (AA)
Business Administration (AS)
Business Development and Entrepreneurship (CT)
Business Management (CT)
General Studies (AA)
Human Resource Administrator (CT)
Human Resource Management (ATC)
Law Enforcement Administration (LEA-ATC)
Project Management (ATC)
Need help with that paper?
The PSC Writing Lab offers virtual tutoring for students who are enrolled in writing emphasis courses and online assistance to all currently enrolled college-level students. Drop-in writing assistance is also available for currently enrolled college-level students on the Pensacola, Milton, Warrington, and South Santa Rosa campuses. (Hours of operation and contact information is available on the Writing Lab's website.) Whether online or in person, be sure to visit the PSC Writing Lab to learn how to improve your writing skills. You will be glad you did.
Are you an early bird? Do you like to stay ahead of the game? At PSC you can get a head start on your PSC experience by completing a free (non-credit) introduction to Canvas, the PSC learning management system. Most PSC instructors use Canvas, and you can enter this orientation course now, before classes begin. Becoming familiar with Canvas early on will enable you to jump right in to your studies when classes begin with one less thing to think about. So if you are the kind of person who likes to scratch things off your "to do" list, click on the image above and check it out. You will be glad you did. Questions? Please call 850-484-1238.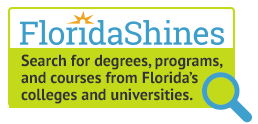 FloridaShines (Florida's Student Hub of Innovative Educational Services) is a service of the Florida Virtual Campus. FloridaShines works with the state's 40 colleges and universities and other partners to help you succeed in school and beyond. Whether you're in high school or college, or you're already working and ready to earn or complete your degree, FloridaShines can help.