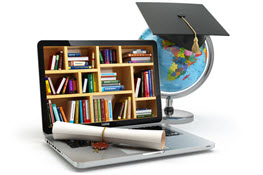 Fall Term
Web registration (via Spyglass) for fall 2021 classes is ongoing.  PSC will be offering eLearning courses in a variety of formats. Students new to online learning can get a head start by visiting our Student Orientation Course. The experience is free and is intended to help students become familiar with Canvas, PSC's online course system. It is highly recommended that all students new to online learning explore the Canvas classroom environment prior to the start of the upcoming semester. When classes begin, follow this advice: 1) Read your course syllabus carefully. 2) Plan ahead. Success in an online course is all about your ability to manage your time and schedule. 3) Be proactive and communicate with your instructor frequently. Questions about eLearning at PSC? Call 850-484-1238.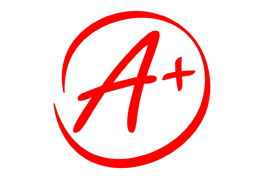 Testing
The arrival of Covid-19 has necessitated some changes in testing procedures at PSC. PSC Testing Centers are currently open. However, appointments are required for all tests. Strict guidelines are in place per the CDC, and students will be provided specific instructions when making an appointment. Note that children, family, or friends may not accompany the examinee to the Test Center. Students should discuss testing procedures with their instructor prior to making an appointment. Examinees must also bring a valid ID (e.g., PSC Student ID, drivers license, state ID card, military ID) to the test center. To make an appointment at a PSC Testing Center please call 850-484-1656.

COVID-19
Most Pensacola State College campuses, centers, and buildings are closed to PSC students and the general public. If you need to speak with someone on campus please communicate via Live Chat on the PSC website at Pensacolastate.edu, email AskUs@pensacolastate.edu, or telephone: 850-484-2000. PSC is monitoring phones and messages and will respond as quickly as possible. Students may contact their instructor via email or Canvas. For all official notifications regarding COVID-19 please always refer to the main PSC website. For general questions regarding online learning you may call the eLearning Department directly at 850-484-1238.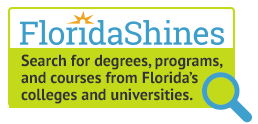 FloridaShines (Florida's Student Hub of Innovative Educational Services) is a service of the Florida Virtual Campus. FloridaShines works with the state's 40 colleges and universities and other partners to help you succeed in school and beyond. Whether you're in high school or college, or you're already working and ready to earn or complete your degree, FloridaShines can help. Click here to access the Florida Virtual Campus online catalog.