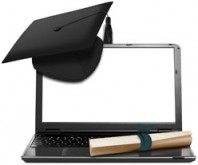 Online Programs Available at PSC
Pensacola State College offers six programs completely online:
Accounting Technology (AS)
Accounting Technology Management (CT)
Business (AA)
Business Administration (AS)
Business Development and Entrepreneurship (CT)
General Studies (AA)
Human Resource Administrator (CT)
Medical Records Transcribing (ATD)
Nursing (BSN)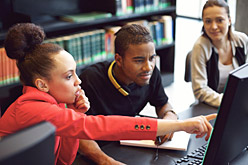 Why is "PSC Writing Lab" in My Course List?
Students: You may have noticed an extra class in your Canvas course list. If you are a student in English Composition I (ENC 1101C) you have been automatically enrolled in the Writing Lab class. Don't worry, this class will not affect your GPA. It's just a place where the PSC Writing Lab tutors can share resources with students taking their first English class. It is also the home of the Objective Diagnostic Test.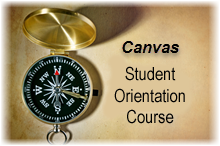 Discover the PSC Online Classroom
If you are thinking about taking an eLearning course at PSC, you can get a head start by participating in our free, Student Orientation Course. This self-paced tutorial serves as an introduction to the PSC online classroom (Canvas) used for all eLearning courses offered at the College. This is not a college-credit course but rather a chance to determine if you are ready for eLearning at PSC before you enroll. Just click the picture above to begin. Questions? Call 850-484-1238 or email us at, elearning@pensacolastate.edu.

Continuing Education
at PSC provides a strong link between the College and community by offering courses and programs for lifelong learning, recreation and leisure, and cultural events at a reasonable price and convenient to students of all ages. Many of these courses are offered online. For more information call
850-484-1797
.