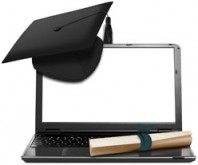 Online Programs Available at PSC
Pensacola State College offers eleven programs completely online:
Accounting Technology (AS)
Accounting Technology Management (CT)
Business (AA)
Business Administration (AS)
Business Development and Entrepreneurship (CT)
Business Management (CT)
General Studies (AA)
Human Resource Administrator (CT)
Human Resource Management (ATC)
Law Enforcement Administration (LEA-ATC)
Project Management (ATC)
The PSC Writing Lab offers virtual tutoring for students who are enrolled in writing emphasis courses and online assistance to all currently enrolled college-level students. Drop-in writing assistance is also available for currently enrolled college-level students on the Pensacola, Milton, Warrington, and South Santa Rosa campuses. (Hours of operation and contact information is available on the Writing Lab's website.) Whether online or in person, be sure to visit the PSC Writing Lab to learn how to improve your writing skills. You will be glad you did.
When considering a distance learning course, one of the most common things students want to know about is testing. First of all, please know that all PSC distance learning courses (100% online) must accommodate students who wish to be tested at an off-campus location. As Instructors may require their tests to be delivered under the supervision of a proctor, it is important to understand early in the semester how the process works and the various options available. Making arrangements can take time, so plan ahead. For details regarding testing in distance learning courses, click below.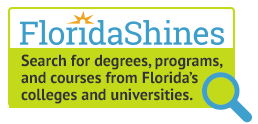 FloridaShines (Florida's Student Hub of Innovative Educational Services) is a service of the Florida Virtual Campus. FloridaShines works with the state's 40 colleges and universities and other partners to help you succeed in school and beyond. Whether you're in high school or college, or you're already working and ready to earn or complete your degree, FloridaShines can help.